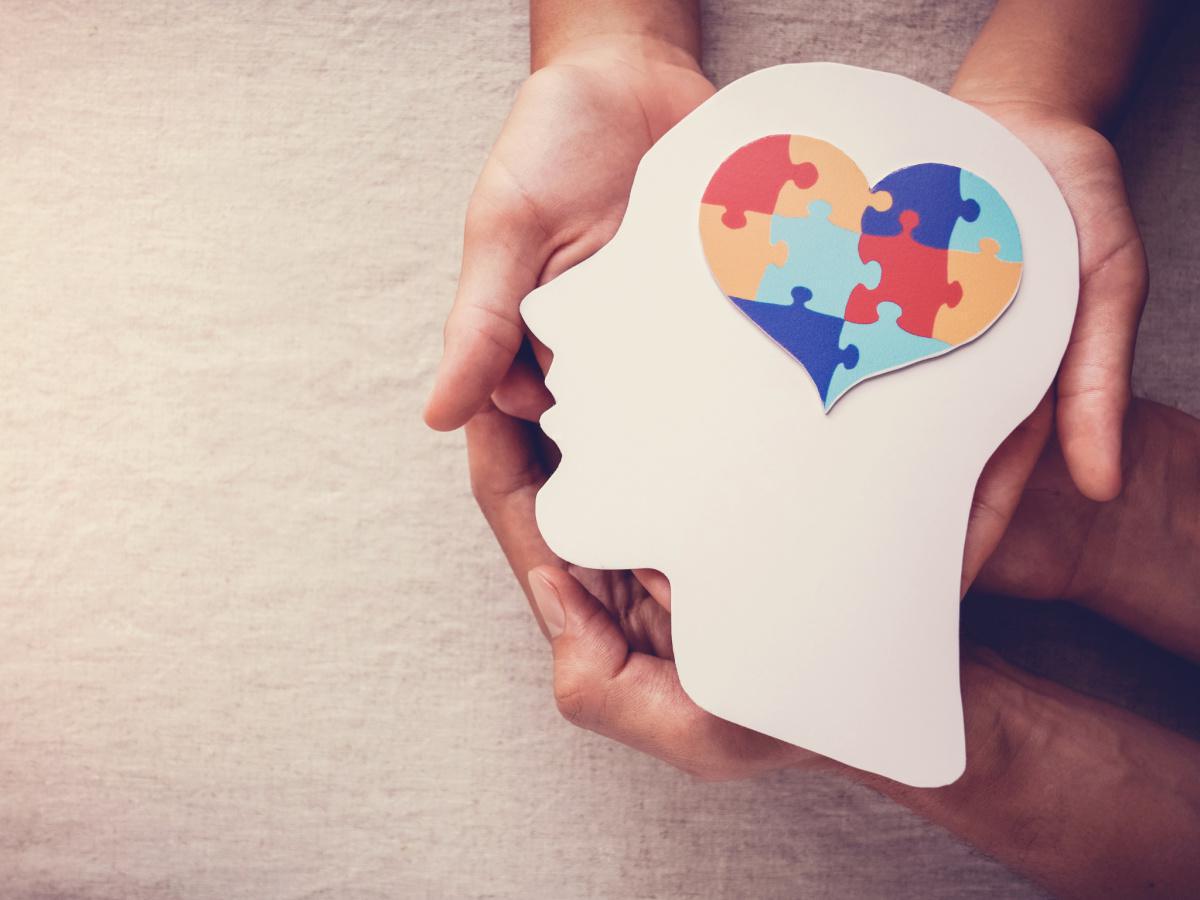 In past years, we would have started this kind of article with 'if you know someone who struggles with mental health problems.'. but in 2023, there's no need to say 'if'. We know that either you or someone very close to you has experienced mental health problems at some point. Since the 2020 pandemic poor mental health has been on the rise, and now 1 in 8 people worldwide live with a diagnosed mental health condition, and 1 in 4 will experience one even if they don't have a formal diagnosis.
As we approach world mental health day, we know there will be a lot of talk around the topic, some helpful, and unfortunately some not so helpful. But as a mental health company, we believe we should practice what we preach, so we want to share some of the things we believe, and how that influences the work we do in the mental health space.
Mental Health In Schools
At Melp Co, we believe that children and young people deserve to be happy, mentally fit and thrive. Education has never been easy, but the modern challenges of the school system means that young people are facing bigger mental health challenges than ever before, often without the skills and support to manage them.
That's why we've developed a range of services and resources designed to help schools and their students. We help schools, colleges and universities to create a mental health strategy and delivery program to support their students, forming one more critical pillar in the struggle against mental illness in young people. It can be a lonely, confusing and difficult thing to experience mental health problems during youth, and schools should be not only a safety net, but a proactive support to everyone in their care. And because we believe in a holistic approach, everything we do is centred around the individual establishment we're working with, creating systems that work for them and the people within them.
Pouring Profit Back Into Young People's Mental Health
As a private business, we do make a profit from the services we charge for. It's how we're able to keep providing those services to people who need them. But we also recognise that there are large groups of people who need our support but aren't as able to afford it, or who don't have the ability to access our services themselves.
That's why we use 10% of all of our profits to deliver free mental health support to state schools across the country. These are schools that are often struggling for funding and running on tight budgets, but who still want to provide a good level of mental health support for their students. This includes providing workshops for students, training for teachers and access to the Melp app for both. We've been doing this for a few years now, because we believe that by investing in the resilience of future generations and giving them the tools they need to face life's challenges is the best way to improve their mental health.
We also have a new initiative coming soon that will see 100% of profits going to this hugely underfunded area, we are hoping this will be a game changer for state schools and enable us to help on a much larger scale..... keep you eyes peeled!
Highlighting Men's Mental Health
Mental health problems can affect everyone and anyone. No matter what your path in life, where you're from or what your background is, anyone can struggle in today's society. The fact that we can openly acknowledge this is progress when compared to just 5 years ago, when mental health was much more of a taboo subject.
But there are some cases where we haven't made as much progress. Mental health is still a taboo subject for certain groups of people - in particular, men. Mental health problems can affect everyone, and men are no exception, but there is still resistance for men to be open about their struggles, or to seek support in dealing with them.
At Melp we run monthly men's mental health events. These are spaces where men can come together and talk openly, without fear of judgement. We always bring in a professional to speak on a topic each month and provide advice, but in general these events are casual, relaxed and conversational. There's never any pressure to join in, but there are always people to listen and offer support. Keep an eye on our social media pages for the next date!
Making Support Affordable
Finally, we have invested a lot of time and money in developing our own mental health support app: Melp. Melp is designed to bring together all of the tools you might need to support your mental health and wellbeing in one place. So rather than needing one app for mindfulness, another for coaching and yet another for stress busting exercises (and let's face it, several more you've probably forgotten about), there's one app where you can find it all. From hypnotherapy audios to yoga classes, counselling tools and even NLP techniques, Melp can provide you with the information and tools to handle any issue you're experiencing with confidence. It's like having your own personal therapist in your back pocket.
We designed this app for 2 reasons. The first was to streamline the mental health experience online. The second was to provide comprehensive support in an accessible and affordable way. We know that some people may not feel comfortable speaking to a professional, or to anyone, and others might only be able to focus on their mental health at certain times. Melp allows users to access support as and when they need it, day or night. Our algorithm helps tailor the content to your specific needs, and you can always search for your specific issue to find tools and techniques that will help. The content is updated monthly, so you can try new techniques and find what works best for you.
Of course, we know that mental health is an ongoing battle, and there is still a lot of work to be done. We're very proud to work with a variety of businesses globally who are dedicated to providing mental health support. If you're struggling and need support, or would like to discuss any of the things we've discussed here feel free to get in touch, we would love to chat.